Testimonials
"I have used Steel City Corp for over 25 years across multiple properties and have yet to be disappointed. With the recent introduction of their electronic and digital racks, they have certainly hit a home run. Great way to attract attention to single copy while generating new revenue as well."
---
"The corrugated displays are very nice! One piece that goes together easy and can be torn down to store for future use!"
---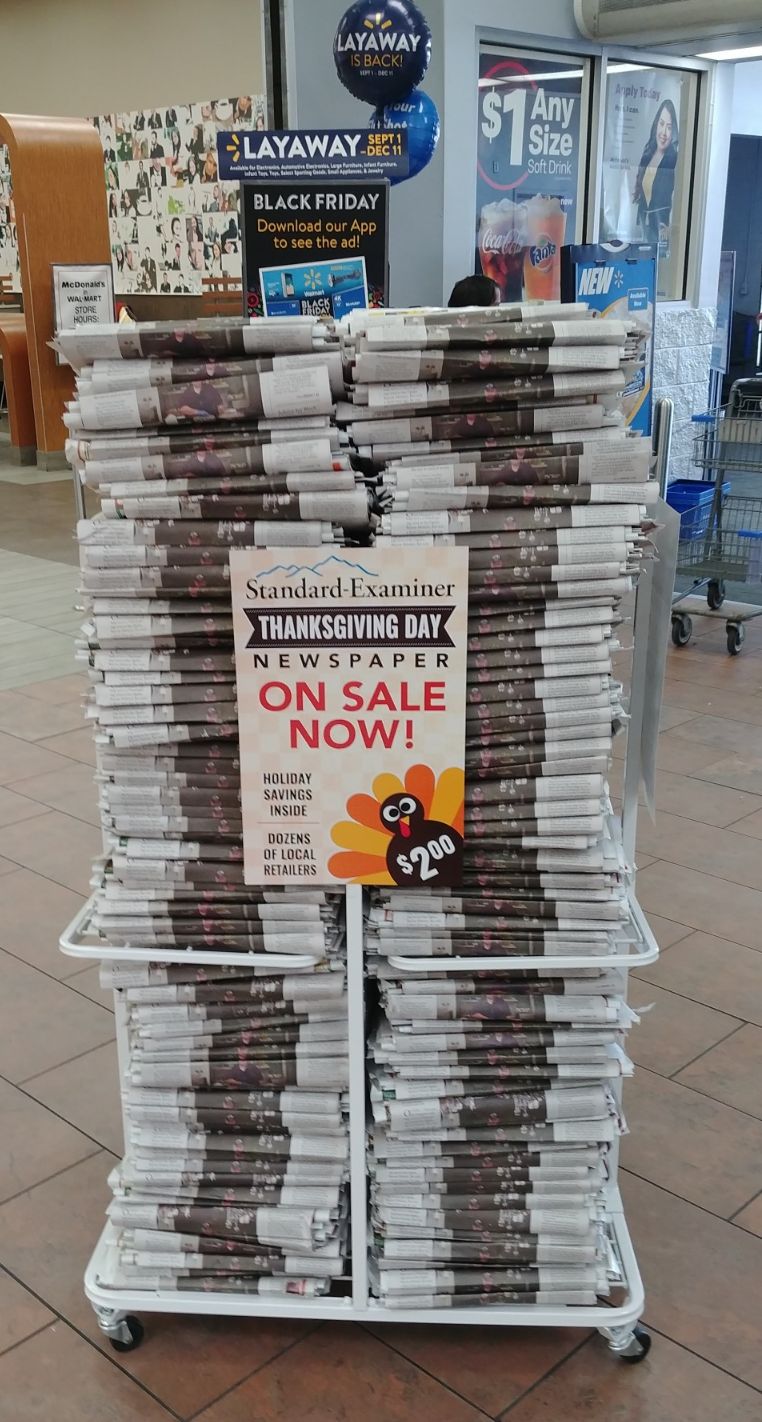 "The Standard-Examiner has been able to beat its year over year Thanksgiving Day Single copy number. On Thanksgiving Day 2017 there were 13,774 copies sold, an 1850 paper increase year over year. We have been able to accomplish this by planning ahead and adding over 150 additional locations. We had some locations selling between 400 to 600 newspapers in just one day by using the Sunday fold a way racks. We are looking forward to exceeding this number next year."
---
"I use Steel City Corp for all my circulation supplies. The prices are very competitive, however the very best thing about them is their service. They will work with you to find the very best solution to fit your needs."
---